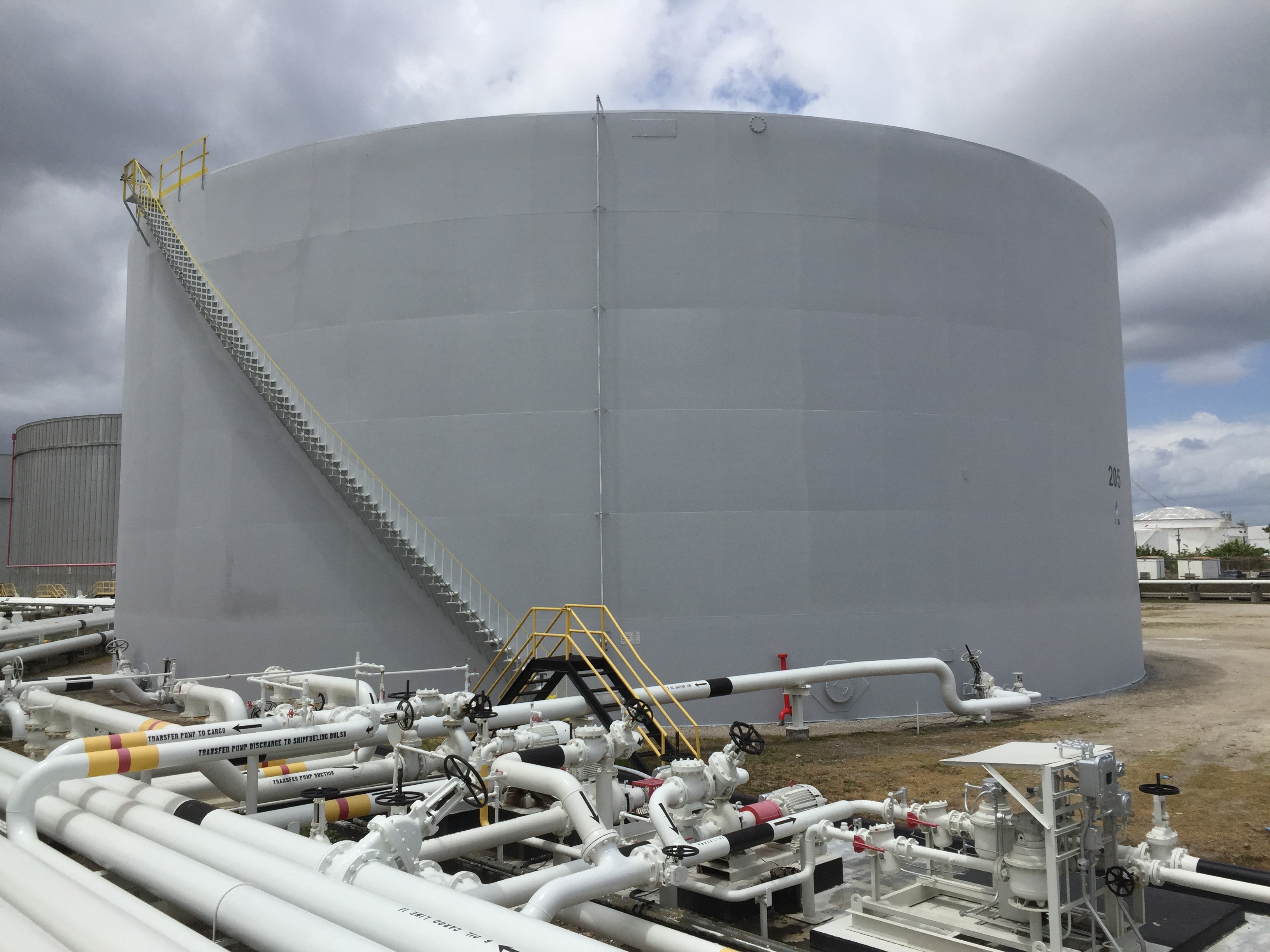 Mascoat provides a long-lasting thermal insulation for oil, gasoline, fuel, flammable liquid and all other types storage tanks and terminals. Using an easy one-part, spray-on process, our industrial line of products maintains the integrity of your storage terminals by eliminating costly Corrosion Under Insulation (CUI). Unlike conventional insulation which absorbs moisture that can drastically reduce thermal efficiency and promote CUI, Mascoat's coatings bond directly to the surface or primer and do not allow for moisture intrusion. As a result, the coating will provide a consistent thermal efficiency for 20+ years while reducing maintenance costs and worries. This can be especially important to facilities that adhere to API RP 583 concerning Corrosion Under Insulation.
Application Areas Include:
Liquid storage tanks
Return tanks
Boilers
Condensate return line
Heat Exchangers
Product Advantages Include:
Laboratory and real-world tested corrosion and rust prevention
Full-service coverage in only 1.0-5.0 mm coating thickness depending on contents
Reduce heat loss and vapor emissions
Quick application with minimal equipment and crew
Environmentally friendly, low-VOC formulation
Ability to withstand extreme weather conditions, including hurricanes and superstorms, without insulation breakdown
Mascoat industrial coatings have been proven to protect personnel from burn injuries (via AMPP/NACE TM-21423-2017), making it safe to work around and walk on tank equipment for regular inspection and maintenance. Learn more from our satisfied customers who have used Mascoat industrial products for storage terminal applications.
Success Stories